VIP Protective Services' competitive rates and top quality service make it the best choice when selecting a security company.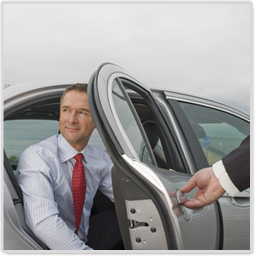 Services Include
Uniformed Guard Services
Foot & Vehicle Patrol
Fire Watch Services
Theft & Loss Prevention Services
Security Consulting, Evaluation & Concierge Services
Armed & Unarmed Security Officers
Our focus is to protect and safeguard the things that our customers value most; at home, at work and in the community. We offer guards who are licensed and trained above industry standards.

Vehicle Patrol Services
We offer customized security services to meet the industry specific needs of any company or organization, large or small.Call us today so we can customize a security program that works for you.

VIP Protective Services also provides specialized Body Guard, Close Protection and Escort Services. We can provide these services for your visiting VIPs, service vendors, the entertainment industry, senior executives or for personal family protection.

Hotel Security Professionals
We specialize in providing security professionals who are trained in the special security needs required by Hotels and Residential Complexes.Our guards are always professionally dressed and will represent your establishment with the greatest attention to detail and professionalism.
We also specialize in Residential security for Home Owners' Associations and Apartment Complexes.

Fire Watch Agents
We provide trained Fire Watch Agents who are instructed on the procedures for reporting emergencies in accordance with local Fire Departments.Agents are trained on evacuation procedures and will follow all instructions required by the authority having jurisdiction.Logbooks are maintained and always available for inspection. We work directly with local authorities so that Fire Watch Services are approved by the local Fire Marshal. We remove the worry and hassle from our clients by handling this for them.

Event Security Specialists
We can provide as many guards as you need for your event.We currently provide security staffing for some of the largest sporting events in the Bay Area.We have a professional staff of officers and supervisors who are specifically trained for the unique requirements of public and private events.
Our officers are equipped with two-way radios and metal detectors for your entry ways. We work close with all Bay Area Police Departments, County Sherriff's Departments and Campus/University Police.
High-End Commercial & Personal Security
We provide customized High End Security Solutions tailored to fit the needs of any customer large or small. From Tech enterprises, Luxury goods dealers, Large Private Estates, Casinos & more. We have a security solution for you. When High-End Security Services are needed for your business or personal protection, we are just a phone call or email away. We provide Armed & Unarmed Security Officers uniformed & plain clothes.
We also have highly trained Security Agents who are licensed to carry concealed weapons and can work in a professional and discreet manner while offering the highest level of protection and security in the industry.